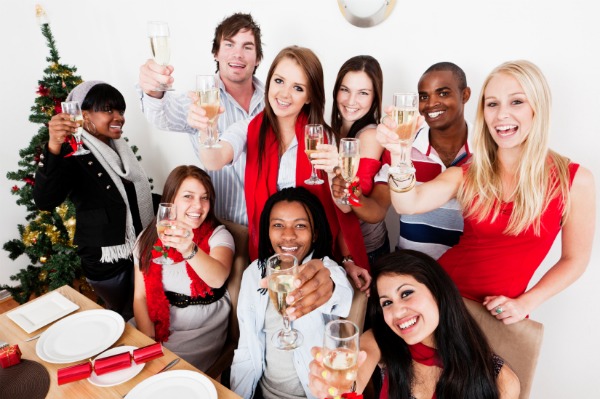 December 22, 2017
Michael Sterling
5 Life Hacks for Holiday Networking
Looking for a new job over the holidays? It's tough, right? With so many people out of the office, it can be difficult to move your job search forward. A simple solution is to actually use the holidays to your advantage.
Holiday gatherings at community organizations, associations and even at a colleague's home are a great networking opportunity. However, to make the most of the opportunity, you need to follow five conversational rules.
5 Life Hacks for Holiday Networking
Introduce yourself properly. Networking won't work if no one knows who you are. Introducing yourself as Gary's friend, Bob isn't going to get you anywhere. Instead say something like: "I'm Bob Dunn. I work with Gary at XXX Firm as a Tax Senior." Be sure to make it conversational, not rigid.
It's not ALL about you. While it's true you are the one looking to sell yourself – don't make yourself the center of the conversation. Trying too hard to impress usually backfires. You want to focus on being memorable not obnoxious.
Ask questions. One way to be memorable is to show genuine interest in the person with whom you are speaking. Asking questions shows a level of personal interest. Make sure the questions are open-ended to get a more in-depth response. Creating a personal connection will make a positive impact.
Food for thought. If you're stuck on a conversation starter at a social event, talk about food. It's fairly safe common ground and a good ice-breaker.
Rephrase and repeat. At a loss for words? If the conversation hits a lull and you're stumped on what to say next – simply rephrase and repeat what the other person has said. This not only shows you're listening and engaged in the conversation, but it buys you some time to think of a new talking point.
Holiday gatherings are an ideal way to grow the size and and strength of your network. Remember to share your business card or exchange professional email addresses. Then, be sure and follow up with that individual after the holidays. Every new connection increases your chance to network your way into a great new job in the new year.
Want more resume and job search tips? Check out the Career Wellness library on the SterlingFreeman website. We provide career coaching and recruitment exclusively for Public Accountants.
Need help finding a CPA firm that's right for you? I can help. Contact me. And connect with me on LinkedIn.