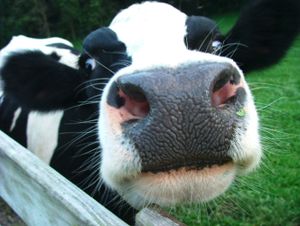 March 9, 2018
Michael Sterling
70 Verbs to Beef Up Your CV
Today's blog is brought to you by the letter V.  V as in: Verb and CV – curriculum vitae.
We all know a verb describes an action, state, or occurrence. CVs, or resumes, are chock-full of verbs. They're used to draw attention to accomplishments. However, most resumes are also filled with the same, mundane verbs which turn a resume stale and make it easily overlooked. To catch the eye of the reader, break away from the blah. Beef up your CV with powerful, dynamic verbs.
When you next update your resume, review the verbs. Switch them up with fresh, creative alternatives.
Action Verb Alternatives
Instead of Managed or Led:
Piloted
Guided
Chaired
Coached
Executed
Facilitated
Fostered
Orchestrated
Directed
Governed
Spearheaded
Mentored
Instead of Saved:
Consolidated
Conserved
Lessened
Protected
Preserved
Secured
Instead of Improved:
Modified
Refined
Redesigned
Overhauled
Elevated
Revamped
Restructured
Revitalized
Simplified
Transformed
Upgraded
Instead of Developed or Created:
Charted
Devised
Formed
Forged
Formalized
Conceived
Shaped
Generated
Established
Engineered
Built
Instead of Increase or Add:
Augment
Boost
Supplement
Expand
Gain
Generate
Maximize
Lift
Append
Instead of Achieve:
Deliver
Acquire
Attain
Close
Fulfill
Accomplish
Realize
Earn
Surpass
Outperform
Instead of Communicate:
Advise
Brief
Convey
Counsel
Document
Report
Persuade
Lobby
Illustrate
Inform
Network
Select from these 70 suggestions, do a Google search for other alternatives or check out thesarus.com.  Be creative to beef up your CV, but not over-the-top.
Have some fresh action verbs to add to the list? Leave a comment. And connect with me on LinkedIn.  Interested in more resume and job search tips?  Check out the Career Wellness section of the SterlingFreeman website.