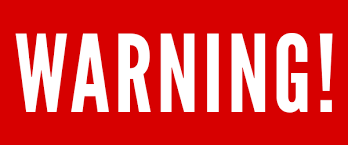 February 4, 2016
Michael Sterling
Are You Spreading A Virus At Work?
No matter what business you're in, working long hours creates a domino effect. I recently wrote about how over-working can harm you in "Are You Killing Yourself (And Your Productivity) With Long Hours." However, work overload often also translates into rudeness. And, rudeness has its own impact on business.
For accountants, 'busy season' is here. Tax season is synonymous with killer hours.  Most CPAs work between 55 and 80 hours per week for several months straight. Naturally, tax accountants are under intense pressure. The trick is to keep that pressure from leading to rudeness.
More than 60% of individuals claim long hours are the root cause of bad behavior, the most common of which is rudeness.  Research shows being rude is contagious. Rudeness is a virus that spreads to those who encounter it.
Are You Spreading a Virus at Work?
Sure, rudeness is unpleasant and even annoying, but it's also bad for business. However, not just in the way most people think.  We all realize if we're disrespectful to a client, there's a good chance they'll take their business elsewhere.
Few people take into account that a bad mood and boorish behavior spreads as rapidly as wild fire.  That negativity significantly impacts employee productivity.  Studies show people report an immediate loss of work time simply from worrying about the rude incident. But, it's bigger than that.
Rudeness is expensive! It erodes employee effort, loyalty and teamwork while increasing staff turnover and the costs associated with hiring and training new employees.
Rudeness can also become harassment.  Rude behavior such as yelling, snide comments, deliberately excluding or embarrassing another associate can cross the line into bullying. Bullying and harassment open the door to serious legal issues.
Sadly, impertinence is too often accepted and even overlooked at work. Some professionals even confuse being rude with leadership; using bad behavior as a way to assert their authority.  A company culture which ignores or enables rude behavior needs to be re-worked from the top down.
Emotional Intelligence Required
As stress mounts and moods shift, EQ – Emotional Intelligence is key.  The ability to self-assess and self-correct are two soft skills that enable us to maintain professionalism and productivity.
This underscores why a person's soft skills are now viewed as important, or even more important, than technical or 'hard' skills.
In my next blog, I'll give tips on how to avoid hiring a poisonous personality.
In my work as a career coach and recruitment expert for public accountants, I focus on these type of issues. Connect with me on LinkedIn.
What's your experience in dealing with rudeness at work? I'd love to hear from you.