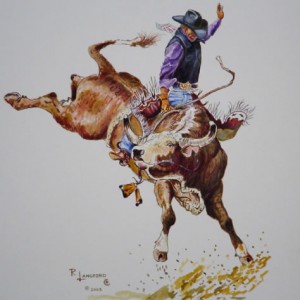 January 27, 2016
Michael Sterling
Can You Ride The Bull? Accountant Career Tips
The 8-Second

Challenge!
I better make this quick.  The human attention span is now just 8 seconds.  The same amount of time a bull rider must hang on to a bucking bull for a "qualified ride" during competition.
Grabbing someone's attention these days is a lot like trying to cling to a kicking bull. You get yourself out into the arena and hope to hold on.  But holding someone's attention is tricky, thanks to the digitalization of society.  Our brains are now accustomed to moving at rapid rates of speed.
As a business coach and recruiter for accountants, I tell CPA professionals the opportunity to "wow" a prospective employer or potential client is fleeting.
Make your contact count:
Use an active rather than passive voice when writing and speaking.
Make it personal. Know your audience, whether it's one person or a group, and direct your communication accordingly.
Create curiosity. Be intriguing.
Ride the bull, don't write it. Few people actually read, they skim. This is especially true for resumes. Present digestible bits of information.
Keep it moving. Don't belabor a point.  Move the discussion forward.
Know when to stop. Rambling on is an attention killer.
I'll stop here.  Good luck riding the bull!