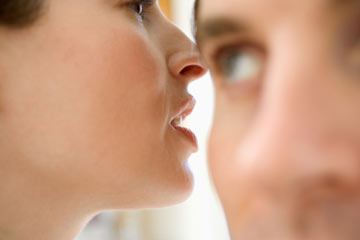 January 26, 2018
Michael Sterling
Pssst… Here's a Busy Season Secret That Can Change Your Career
If you're in public accounting, you're bracing for busy season. Tax season is fraught with long hours, extreme workloads, exhaustion and fast-food-induced heartburn. No surprises there.
What is a surprise (and a well-kept secret) is that in the midst of the frenzy lies a prime time to land your ideal next job. That's right – this is a busy season secret that can change your career!
Ok. Before you dismiss this as bunk or claim that I've gone off the deep end – let me explain.
The Leader of the Pack
As a recruiter, who works exclusively with public accountants, I have placed many savvy job seekers into the job of their dreams in busy season. Who has time to interview, you ask? The motivated professional who gets out in front of the pack.
At the end of every busy season, there's a rush of accountants on the hunt for their next career move. It's a flood of talent. Those that get a jump start are the proverbial 'early birds'.
Here's the thing. CPA firm Partners know an opportunity when they see it. They're smart. They have their eye on the future – the big picture. Firms need and want top talent.
Interview Now. Start Later.
Here's another little known fact. Firms will extend an offer with a post-season start date. Partners understand and respect the needs of busy season. Fulfill your commitment to your current firm with a clear conscious.
With the peace-of-mind of knowing your next step is secure, you'll be out from under the mental burden of a job hunt on the horizon. One less stress for busy season. You'll also be out of the flood of talent vying for those crème-de-la crème opportunities after tax season. You will be on dry ground – ready to transition with time to plan and prepare.
But remember – keep this busy season secret just between us.
Career Wellness
Interested in more career nutrition? Check out the Career Wellness section of the SterlingFreeman website. And connect with me on LinkedIn. I welcome your comments. 
Want to boost your career? Check out our full list of premier public accounting opportunities nationwide.