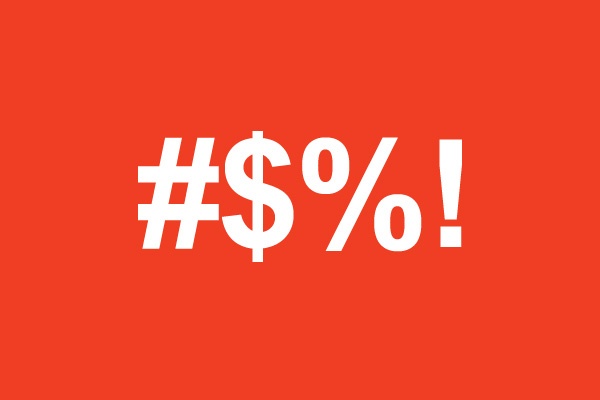 March 24, 2016
Michael Sterling
Retirement is a Four-Letter Word!
Retirement – A Bad Word!
It's simple…Boomers don't like retirement. By that, I mean the actual word – retirement.
You see, Boomers view themselves as forever young.  Retiring is something their parents' did. Boomers have never done things the way their parents did. Retirement is no different.
If you're one of the 76 million Boomers, you totally get this! You'll never embrace the term 'retirement' or 'elderly' or even 'senior citizen'.
So, let's call leaving your career a 'transition'. Most Boomers agree they look forward to transitioning in some shape or form.  Some plan to transition from full-time to flex-time, remaining involved in their firm, but at far reduced weekly hours. Others plan to transition to full time fun; doing something they love like traveling, painting, or running marathons. The key for Boomers is remaining active.
Boomers' work is central to their lives. Their job, for most, is not only a source of income, but also their social network and their self-image. The majority of Boomers have a very hard time imagining life without the job.
5 Steps to Design Your Future
Transitioning takes more than planning. It requires envisioning life post-career. My work as a CPA career coach and M&A consultant has led me to realize that CPAs, in general, have the financial piece of their future place. It's the fear of filling their days in a meaningful way that can keep them anchored to their career.
Here are the 5 steps I recommend for visualizing the future and making life beyond the office a reality.
To Work or Not To Work? Ask yourself if working a flex schedule at your firm is important. If so, why? Is it for income? Or is it for activity?  Chances are, if it's not for income, other interests could provide the activity you're craving. Knowing this will help you dis-engage from your firm with greater ease.
Define Your Interests. Start by creating a list of things you'd like to do. Then, go further, and define each item.  For instance, if you list 'travel' be specific — say "drive coast to coast on back roads" or "do a photographer's tour of Africa."
Make A Difference. Include volunteer work in your plans. Your years as a successful businessperson make you a rich resource.  Many people find volunteering a meaningful way to work without working.
Network. Grow your base of friends through social media and clubs. Spending an hour a day on social media with people who share your interests and skills will connect you to people you may otherwise have never met. So, if you enjoy cycling, seek out others who share that interest.  Those connections may lead to you joining, or creating, a new cycling club or participating in a race you never knew existed.
Let Your Plans Evolve. Allow your future to be fluid. Change and update your list. When you cross one item off the list, add one.  Most importantly, give yourself the freedom to re-direct as you refine what you enjoy. If you planned to study German but found an amazing cooking class instead, go with the flow

!
Have questions on making a transition? Connect on LinkedIn with our M&A Consulting Director, Karen Thompson.
The Succession Question
If you're a partner in, or sole owner of, an accounting firm, you have an added layer of exit strategy planning. Issues such as finding a successor or a buyer for your firm add another element to the process. Perhaps you're interested in merging your firm with another in preparation for your exit.  Whatever you're considering, these extra steps to get you "out the door" can have you riding-the-brakes on decision making.
I recently wrote about how procrastination is the main obstacle to many CPA's enjoying a post-career life. In my article "Ready? Set? No!", I encourage a thoughtful, un-rushed approach to making your transition.
If you're banking on selling or merging, start now! Sometimes it happens fairly quickly, but matching firms' cultures, clients and fee structures often takes some time. It's always better to to evaluate opportunities when you're not under pressure. Remember, successfully transitioning clients and staff once a sale or merger has been agreed upon, is also a process done best when it's un-rushed.
If you've hit a snag in succession planning or simply don't know where to start, we're here to help. Contact with our M&A specialist, Karen Thompson at karen@sterlingfreeman.com or 888-492-9922. Your practice may be a match for a firm we're working with on a sale or merger.
What do you see yourself doing with your "next chapter?"