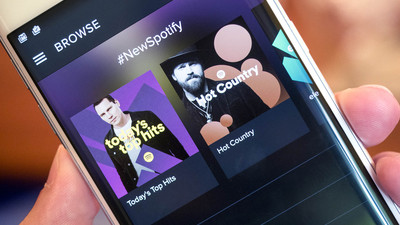 June 22, 2018
Michael Sterling
Your Playlist May Help You Get Hired – Or Not!
What tunes are on your playlist? Jazz? Rock? Rap? The answer will likely reveal your personality. Knowing your musical preference is a great way for a potential employer to get a glimpse of who you are. Interesting, right? The fact is, your playlist may help get you hired – or not!
In an age where personalized playlists are the norm, it's becoming easy for companies to track an individual's personal music choices. The tunes you've downloaded become a part of your digital footprint.
A recent report by the Association for Psychological Science noted two large-scale, on-line studies of demographically diverse populations which measured reactions to unfamiliar musical pieces. The studies were able to effectively determine a person's personality traits.
Music and Personality Types
Easy-Listening: Jazz, classical and R&B indicates a high level of openness in a person. These individuals tend to be more forthcoming. They are relationship bridge-builders and tend to be diplomatic.
Country/Folk: If you're "a little bit country" – you're most likely an extrovert. Those who prefer country and folk music, a genre described as unpretentious, are out going and fun. These music-lovers show a strong sense of community, work ethic and service.
Rap/Hip-Hop/Electronic: This music is more complex and relates to personalities that tend to be more edgy – they're rule breakers. This music is described as more textural rather than intellectual and indicates a tech-savvy personality with lower levels of patience. These listeners live more in the moment.
Rock. Those who love the hard beat of Rock music are confident and independent. Rock music is also linked to someone who seeks constant improvement.
All of the Above. People who like all styles and types of music have been shown to be highly agreeable. They go with the flow and will follow the team lead.
Our digital data is used by many marketers to pitch products that align with our shopping, dining and on-line surfing history. Music is part of that digital footprint and is also being factored into defining who are.
If you're asked about music preferences in a job interview, you'll know why. As you download that next song, remember your playlist may help get you hired – or not!
Career Wellness
Interested in more career nutrition? Check out the Career Wellness section of the SterlingFreeman website. 
Seeking a new Public Accounting opportunity? SterlingFreeman recruits exclusively for Public Accounting. View our full list of premier public accounting positions nationwide. And connect with me on LinkedIn. I welcome your comments.