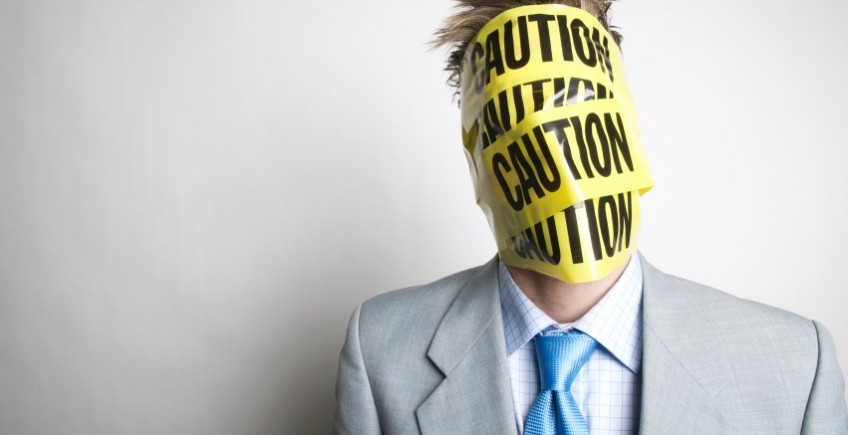 February 9, 2016
Michael Sterling
The Poisonous Personality Test: 5 Questions to Ask
Whether you're hiring or looking to be hired, knowing how to spot a poisonous personality can save you from a huge headache.
Poisonous personalities are toxic. Dealing with a toxic person at work makes life at the office miserable and un-productive. I detailed the disastrous effects of bad behavior in my blog "Warning: Are You Spreading A Virus At Work?"
If you're a partner at a firm, a bad hire is expensive.  It costs the firm by lowering morale, motivation, productivity, staff retention and client satisfaction. Not to mention the hard cost of the bad hire's salary and training.  The losses add up quickly.
If you're a job candidate, spotting a toxic personality at a potential employer can keep you from making a disastrous career decision.  Assessing a firm's culture is critical in order to match your core values and settle into a rewarding new opportunity.
Signs of A Poisonous Personality 
Overconfidence. Let me be clear, self-confidence is a positive trait. However, overconfidence or cockiness is a strong predictor of a difficult person. This person over estimates their ability, skills and value.  While this person's confidence, even charisma, may seem ideal for business development the overall cost to the firm will far outweigh any revenue gain.  Hiring or working for an overconfident person can mean daily misery.
Non-Caring. A lack of regard, empathy and caring for co-workers and clients is another key indicator. There's a lack of sincerity and true interest when speaking with this person.
Narcissism. Vanity, conceit and bragging are warning signs that a person will most likely undermine the team.
By the Book. Living by the rule book can make for a good employee on paper, but the person who nit-picks the little things, such as pointing out minor dress code violations, will kick office morale to the curb.
Naysayer. Watch out for someone who naysays everything.  Listen for things like "it can't be done", "that's a waste of time" and "I told them so." This person will spread negativity throughout the firm.
How do you discover in advance who's toxic?
Ask. Listen. Observe.
Really work to lift the veil and get a look at a person's true self. This means asking truly in-depth questions. Don't accept just one example as an answer, dig deeper and ask for two or three examples.
Questions for Candidates:
Describe what happens to you when you're under stress? Give me three examples of how you dealt with stressful situations.

Tell me about a professional failure. What steps did you take to resolve the situation? What have you learned from the experience?

Tell me about your professional development activities. Outline you're on-going professional development plan.

What do you like most about yourself? How about a second? A third?

Tell me about a past experience with a particularly difficult client and how you managed the situation. What would that client say about you? What would your manager say about how you handled this client?
Candidate Questions:
Describe your management style?

What characteristics do you value most in an associate? Can you describe a person at the firm who you feel is a top performer? What was the internal career path of that person?

What type of career development is provided? Is there a defined mentor program?

What kind of people do you find most difficult to work with? Why?

How would you describe the firm's culture? Can you give me examples of how the firm supports staff during busy season? Will I be working with anyone who works remotely or part time? (Asking for specifics gives insight into the actual culture vs. a canned response.)
These in-depth, open-ended questions are critical assessment tools. However, as important as asking and listening are, being acutely observant is also a must. Observe all clues. 
Promptness. Is the person on time for the interview/meeting? Is there a dis-regard of your time?

Preparedness. Is the person prepared for the interview? Have they given thought to the process?

Attitude. Are there signs of any of the indicators of a poisonous personality?

Comments. Are there negative or inappropriate comments about current or former co-workers, partners or clients?

Office Interaction. How does the person treat or engage others in the firm? Is a candidate abrupt with the receptionist? Does a partner dismiss or show dis-regard for another firm member?

Transparency. Is there a free and open exchange of information?
In my work coaching and recruiting public accountants, I help firms and candidates avoid costly, toxic situations. Have you had a toxic experience? I value your comments. Connect with me on LinkedIn.
Looking for a new career opportunity? Check out our full list of premier public accounting jobs.